International Baptist Church of Mijas Costa, Málaga
Welcome to our English Page
Thank you for checking out our church page.
-We are the Liberty Baptist Church of Mijas Costa/Fuengirola (Iglesia Bautista Libertad in Las Lagunas), a multi-cultural, multi-lingual family of born again believers in Christ. Our church family consists of people from many nations and backgrounds. Our services are primarily in Spanish mixed with English, and with Ukrainian/Russian translators in the congregation. Our pastor is a native English speaker who speaks fluent Spanish.
-Here at Libertad we really try to be a church that meets people where they are, whether you have been following Jesus Christ for many years or you are just starting to investigate the Christian faith. Our hope for you is that you have an encounter with the love of God and an experience with people who care.
-The Bible tells us in John 3:16, For God so loved the world, that he gave his only begotten Son, that whosoever believeth in him should not perish, but have everlasting life. We want you to know for sure that Heaven is your eternal home. Our burden at Libertad Baptist Church is to be a help to you.
-We are an independent Bible believing Baptist Church that preaches and teaches from the Bible. We want every Christian to know exactly what God wants to do in his or her life, that is why we have thorough teaching in our services and Bible studies, so each person can grow in the Lord day by day.
-We strive to be more than people who gather on Sundays. Our desire is to be in community and on mission together. We believe that as we are transformed by Christ, we are called to be the salt and the light of our communities and the world around us, near and far. We would love to have an opportunity to meet you, pray with you and to get to know you and your story.
"We invite you to join us for one of our next services, and to a cup of coffee." :)
What can you expect from your first visit to I.B.Libertad?
"We want you to feel at home from the first time you visit the Liberty Baptist Church in Mijas Costa. Our purpose is to help you and your family grow in Christ through inspiring music, helpful preaching & teaching, and a spirit of friendship and joy in our church"

- Pastor Joshua Stokes
A schedule of our services
Sunday Mornings at 11:00 am.
On Sunday mornings we have group studies for children, youth, and adults designed to help you grow in your faith and your Christian walk with the Lord.
'Study to shew thyself approved unto God, a workman that needeth not to be ashamed, rightly dividing the word of truth. ' 2 Timothy 2:15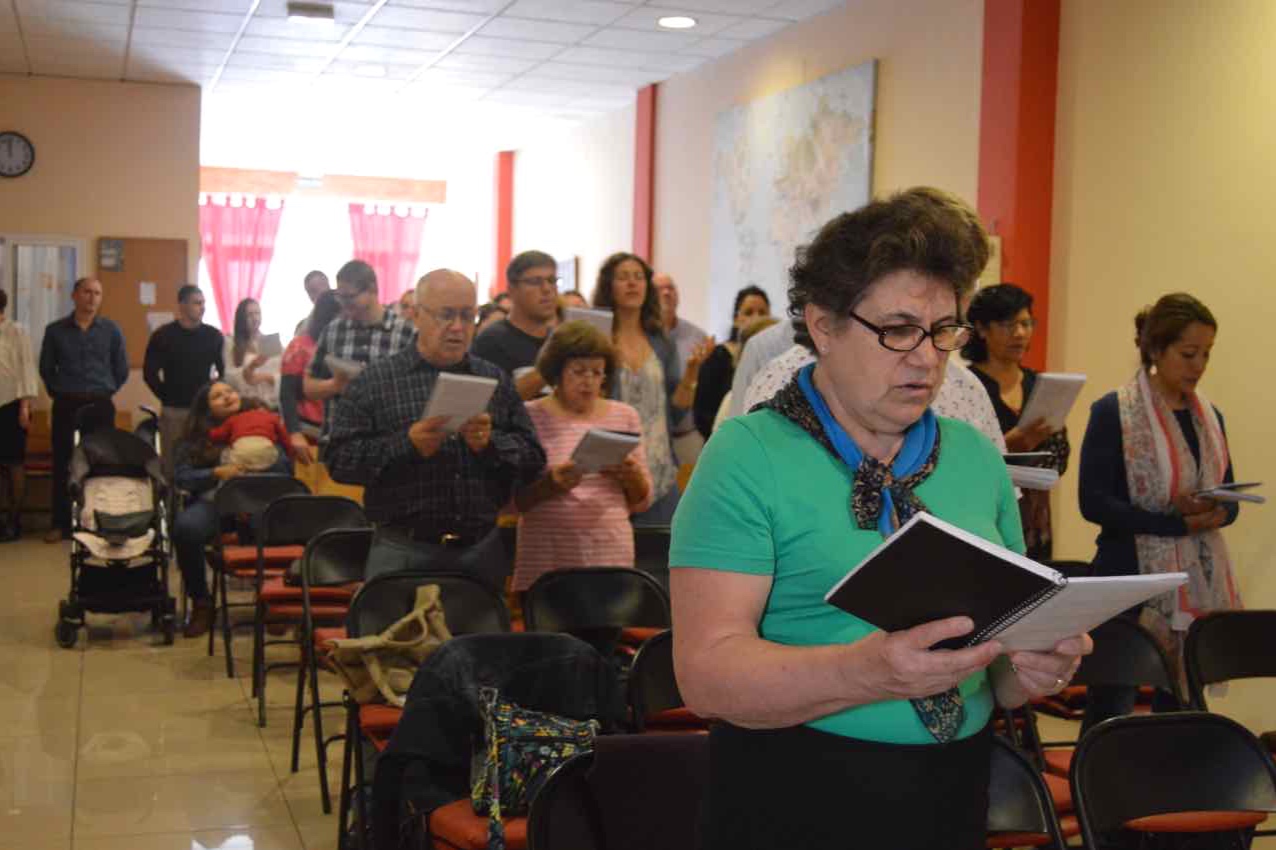 Sunday Mornings at 12:00 a.m.
Our Sunday morning service begins with a friendly welcome and church announcements of upcoming activities, then followed by congregational singing and special music. We then turn our focus to our Time in the Word with a relevant message from God's Word. Here at Libertad you will find that we highly value the Bible as our source of faith and our guide to following the Lord Jesus Christ in our everyday life.
"So then faith cometh by hearing, and hearing by the word of God." -Romans 10:17
Prayer Service Thursdays at 20:00
On Thursday evenings we gather for a short study of God's Word and a time that we spend together in prayer.
'Be careful for nothing; but in every thing by prayer and supplication with thanksgiving let your requests be made known unto God. ' Philippians 4:6